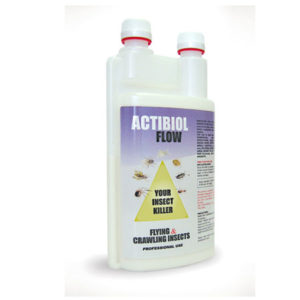 Actibiol Flow 5.4% Alpha – Cypermethrin
A high performance alpha cypermethrin, low odour suspension concentrate. For use on both flying and crawling insects in and around domestic, commercial, industrial, agricultural buildings and refuse collection sites.
1 litre bottle – £116.00 each
10+ x 1 litre – Please call for price
25+ x 1 litre – Please call for price
HSE: 7928
not rated
£

116.00
Add to basket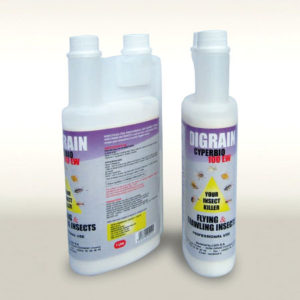 Cyperbio 100 EW 10% Cypermethrin
A highly effective broad spectrum, water based insecticide with long term residual activity of up to 3 months. An insecticidal surface spray for use in public health, food storage practice, waste and refuse sites. Available in 1 Litre measuring bottle.
1 litre bottle – £37.00 each
10+ x 1 litre – Please call for price
25+ x 1 litre – Please call for price
HSE 7507
not rated
£

37.00
Add to basket