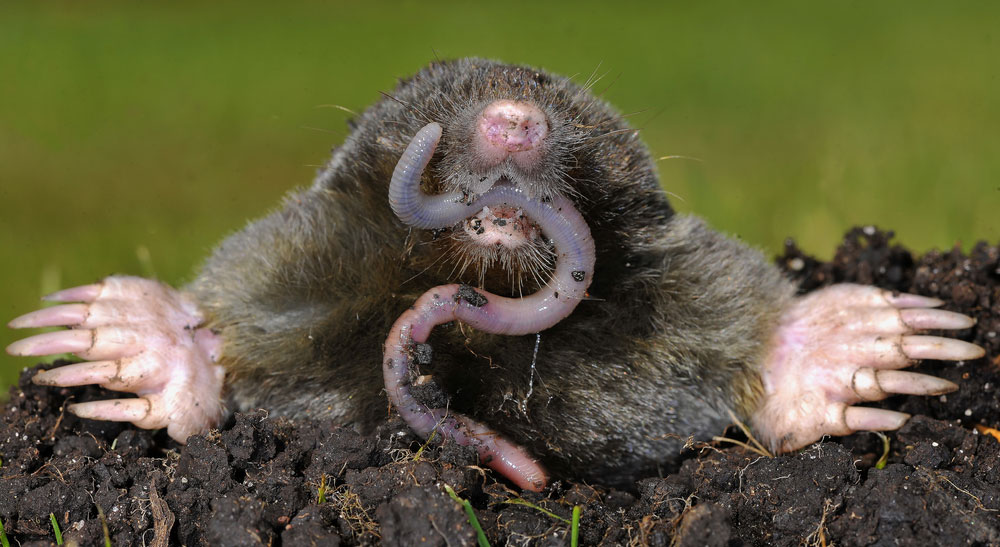 No more unsightly "bumps" in your garden or damage to your grass!
As a local pest control company, we will help you to get rid of your mole problem by providing:
Fast, reliable same day 2 hour response to your mole problem
free call outs and site surveys with no obligation quote
Contract or non-contract pest control for commercial customers for pest prevention programmes
All work is guaranteed and completed by BPCA qualified technicians
What is a mole?
The Mole (Talpa Europea) is a small mammal which is extremely territorial, they live and hunt in complex underground tunnel systems and a single mole can cover large areas of ground, they tend to have boundary runs outside of their hunting ground which they patrol daily to keep other moles from within their patch, they use the inner network of tunnels to hunt their prey which mainly consists of earthworms, they are the pest which produces large mounds of soil in fields or lawns, this is the result of their digging and foraging. Moles are common to the British Isles but not found in Ireland.
Who and what is affected by moles and their presence?
Moles are the landowner's worst pest problem; they affect gardeners, grounds men, farmers, smallholders and landscapers. They can be found on bowling greens, golf courses, fields, paddocks and residential properties or almost anywhere soil is found. Their presence is evident by the noticeable earthy mounds of soil known as "mole hills."
What is the best way to get rid of Moles?
MBC Bird and Pest wildlife management team are all trained to use various methods in the control of moles, however we find the most effective to be the traditional mole control methods, such as mole traps, these are designed to avoid any unnecessary suffering to the mole and is an age old art which is environmentally friendly.
If you have a mole problem we can sort the problem rapidly, professionally and ethically. Contact us on Tel 01202 604011 0r 07968052219 or by quick contact.