Effective rat and mouse control begins with you showing due diligence and good housekeeping at all times, more importantly it is always better to have a strategy in place to eliminate any rodent activity prior to it becoming an infestation. Pro-active control is essential in preventing problems from the onset to maintain both a safe and hygienic working environment. Re-active control is applied after the problem has been identified and obviously more difficult to treat.
Rodents carry diseases such as salmonella, E.coli and leptospirosis commonly known as weil's disease, furthermore they can all carry parasitic insects such as ticks. lice, mites and fleas, these can be a cause of many allergic reactions. Rodents due to their need to gnaw can also inflict costly damage to property, IT systems electrical installations, stock and foodstuffs.
What pests does this include?
Commonly the species more likely to be encountered are: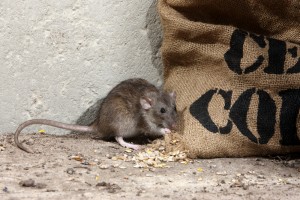 The brown rat (rattus norvegicus) has only been recorded in Britain since the early 18th century. It is now by far the more abundant of the two rat species and is widely distributed in both urban and rural areas and is often associated with sewer systems
The black rat (rattus rattus) was once the dominant rat species in this country, it is now rare and confined mainly to port areas in Britain it live only indoors and is rarely found in sewers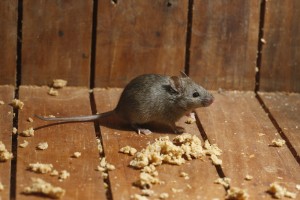 The mouse (mus domesticus) is common in a wide range of urban and rural buildings all over Britain, mainly a house dweller; it may live outdoors for part or all of the year. It is not found in sewers.
Pest Prevention tips
Good housekeeping – don't leave rubbish or vegetation lying around creating harbourages.
Food source- don't leave foodstuffs that may attract rodent activity to a particular area
Be sure to act quickly once a sighting has been observed, this is usually the start.
What are the signs of a rodent infestation?
Visual sightings of rodents to and from an area
Characteristic stale odours and urine smells which are easily noticeable
Distinctive droppings and urine deposits in the affected area or around your workplace
Scratching or noise in the roof space, under the floor or wall cavities.
Observation of nests or nesting, shredded paper, other materials such as insulation packaging or vegetation.
Signs of gnawing, damage to stock, noticeable runs, holes or food harbourages.
Why is MBC Bird and Pest Solutions the Right Choice?
MBC Bird and Pest Solutions is the obvious choice, as our many years in the industry have enabled us at some point to assist clients with most of the pest control situations likely to be encountered in both the residential and commercial sectors.
We operate a free survey and no obligation quote basis
All of our technicians are fully trained and have local knowledge
We have many packages available for contract or non contract pest control for commercial customers and one off professional treatments for residential clients
We operate a 24 hour free of charge call out system with a fast, reliable response usually within 2 hours.
Discreet service for sensitive bird or pest control enquiries
All work is guaranteed, carried out by specialist BPCA technicians
We cover all situations, pest types, and give peace of mind that the problem will be sorted with the minimal disruption to your home or business premises.
Is their a risk to your business without professional rodent control?
Yes is the simple answer!
A loss of reputation can be likely and the premises deemed dirty and un hygienic resulting in a loss of trade
Legal action being taken against you for non compliance for health and safety
Contamination of stock, goods and foodstuffs often resulting in costly replacements or repairs.
Putting customers at risk of disease or associated illnesses which can result in prosecution
For a free and non obligation site survey, professional recommendations and a quotation outlining your requirements or pest control solutions contact an MBC pest control expert on 01202604011 or personally on 07968052219 any time.