Wasp Control & Prevention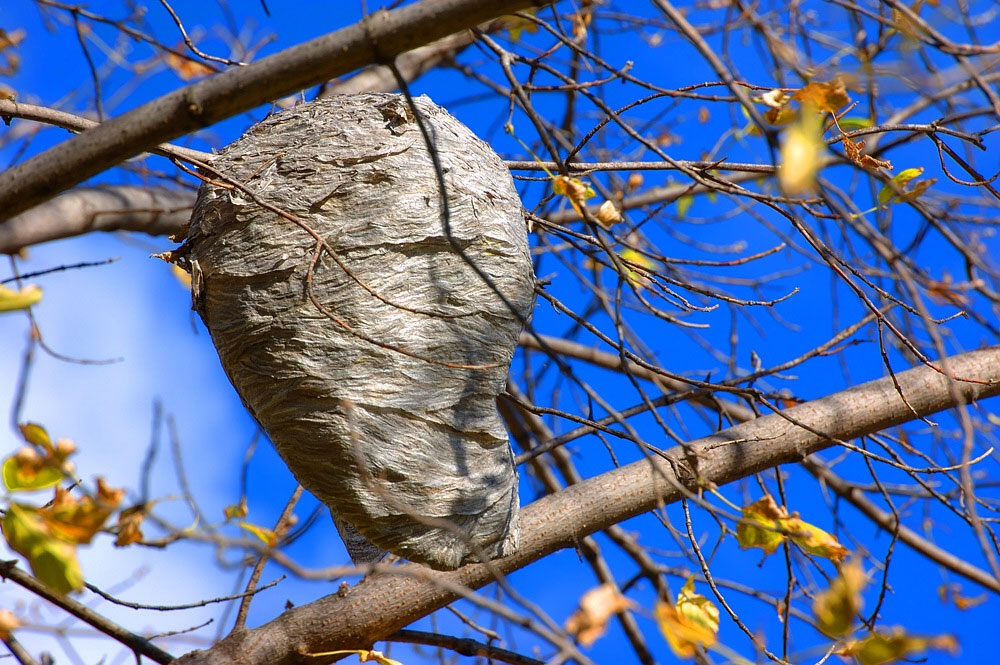 The onset of the warmer summer weather brings with it an annual nuisance for many businesses, homes, and residential clients – Wasps!
Wasps are generally aggressive especially whilst defending a nest, attacking and stinging with impunity, which can result in severe medical problems or even fatalities from anaphylactic shock or swelling of the respiratory tract, the poison from a bite never leaves the body and the more times a person gets stung in a lifetime, the more chance of an allergic reaction. Wasps generally feed on other insects, their sting is used to paralyse the insect to enable it to kill and digest it. During the summer months they temporarily reduce their natural diet of insects and seek out for the preferred source of fruit, rubbish or abandoned food, which is usually more abundant during the warmer weather. Wasp nests can be found almost anywhere, in trees, wall cavities, eaves, soil banks and compost bins. Wherever you go in the summer, you can guarantee that wasps are never too far away.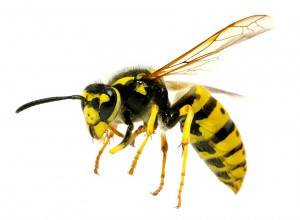 What's the solution?
Treatment of a wasps nest is definitely a job for experts! Our highly experienced technicians carry out a free site assessment and wear the necessary protective equipment required to work in close proximity of an angry wasp colony, which can swarm and attack ferociously in seconds. Prior to treating a wasp nest we ensure that all precautions are taken to minimise risk to your staff, customers, the general public or children within the surrounding area.
Why MBC Bird and Pest solutions?
If you have a wasp problem which requires an immediate response anywhere in Bournemouth, Southampton, Portsmouth or the counties of Dorset and Hampshire we provide a fast, efficient and effective callout system and our service is guaranteed. We have many years' experience of wasp nest treatment and removal to get rid of your wasp problem rapidly.
How can wasps affect your business?
Once a food source has been located the whole nest becomes active by taking food back to the nest or to feed, they become persistent and put staff, customers or guests or even your family being stung or your family Bar B Q or outdoor event being ruined.
Wasp nests can become extremely large, containing between 5-10,000 wasps. If the nest is disturbed or broken – that's up to 10,000 wasps, angry and ready to sting.
Large amounts of wasp activity will deter customers from using your facilities
Dead and dying wasps can cause contamination of stock and affect production
Wasps can become a significant nuisance in or near to business premises including bakeries, fruit farms and PYO, jam, confectionery and food manufacturers, pubs, restaurants, schools, tourist attractions or almost anywhere food, drink or rubbish is available.
What to do next
Pick up the phone and contact MBC Bird and Pest Solutions or come through Our head office, Lester Bird and Pest Solutions Ltd based in Bournemouth to cover any where throughout Dorset or Hampshire. We will respond by sending a fully trained BPCA certificated technician to your premises, ready, willing and able to deal with your Wasp problem efficiently. Should he arrive and find 2 nests we will treat the other completely free of charge.
Don't suffer Wasps gladly, Contact MBC – Bournemouth on 01202 604011 or quick contact form
Our guarantee- if we don't kill the nest "we will be back" at no extra charge.