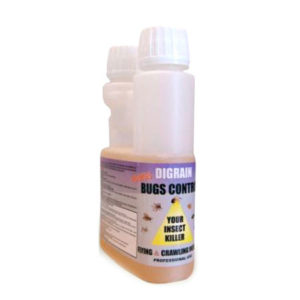 Digrain Bugs Control 10% D- Phenothrin 250ml bottle
Broad spectrum insecticide for flying and crawling insects. Digrain bugs control is formulated around the active D-Phenothrin. A particularly strong killing agent coupled with a residual of about 3-4 weeks. This product is especially effective against bedbugs.
HSE 8217
not rated
£

53.22
Add to basket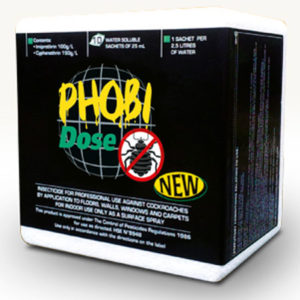 Phobi Dose carton of 10 x 25ml sachets
Phobi Dose is an innovative and highly effective liquid concentrate formulation containing the active ingredients Imiprothrin and Cyphenothrin. The active ingredients in Phobi Dose are unique to the UK market in a liquid formulation and offer the pest controller a highly effective form of pest control.
not rated
£

95.62
Add to basket