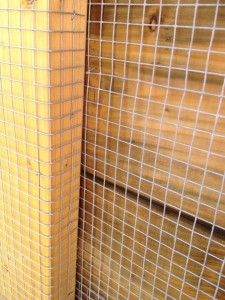 The finished Aviary. Worked hard to get the stainless net taught, all pulled in and fixed with 2mm stainless wire interlaced on each 25mm mesh the interior of the new Parrot enclosure was lined with 10 mill square mesh and over clad with feather board.
This was an interesting project with many challenges to ensure that the parrots do not escape.
The interior landscape and planting is due to be completed this weekend, the birds are expected to be introduced to their new home on Monday.